We've taken on a range of carpet from Japan Carpet! These are ex-stock at factory in Japan and do not have MOQ. However, pricing will vary due to shipping cost.
Specifications (SGBC Labelled)
Construction: Tufted High Low Loop
Yarn: Solution Dyed Nylon 66
Gauge: 1/10
Stitch: 10
Pile Height: 2.0 – 4.0mm
Total Thickness: 7.0mm
Pile Weight 470 g/sqm (13.86 oz/sqyd)
Backing Material: PVC + Glass NonWoven
Tile Size: 50 x 50cm
Tiles per carton: 5 sqm/ 20 pc
Static Electricity: 1kV JIS-L4406, STROLL 23 C. degree 25% R.H.
Warranty: 15 years
TC4000 Series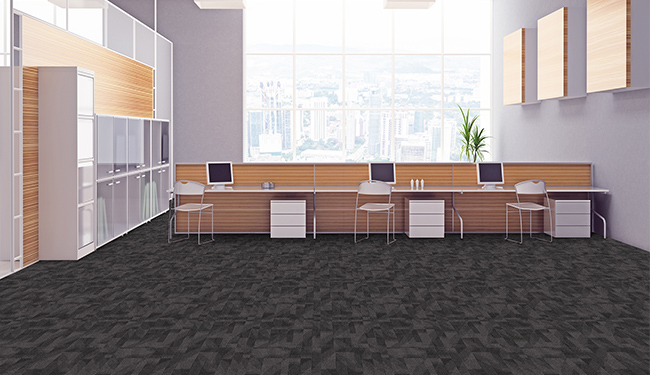 4001 Black

4002 Grey

4003 Brown

4004 Green

4005 Red

4006 Blue
The TC4000 range is a tessellated pattern that creates a seamless installation for a modern contemporary look.
TC4150 Series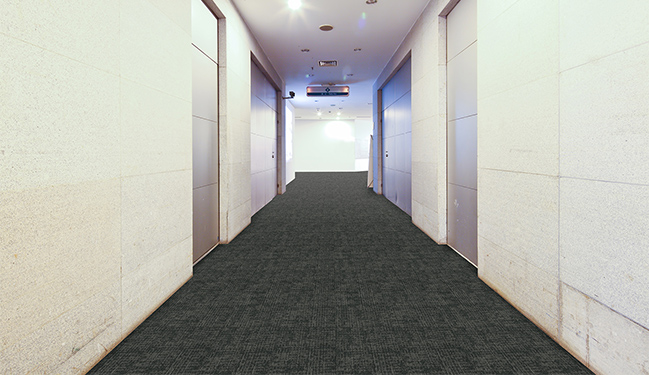 4151 Red

4152 Grey

4153 Brown

4154 Blue

4155 Black

4156 Green
The 4150 series is a very quiet design that provides the base for your furniture and designs to stand out. With the high low loop pile and shades of colour within each tile, it provides an almost solid coloured base that will hide stains and signs of wear and tear. This ensures that your flooring will still match whichever table and chair combination as those will need to be replaced regularly.
TC4300 Series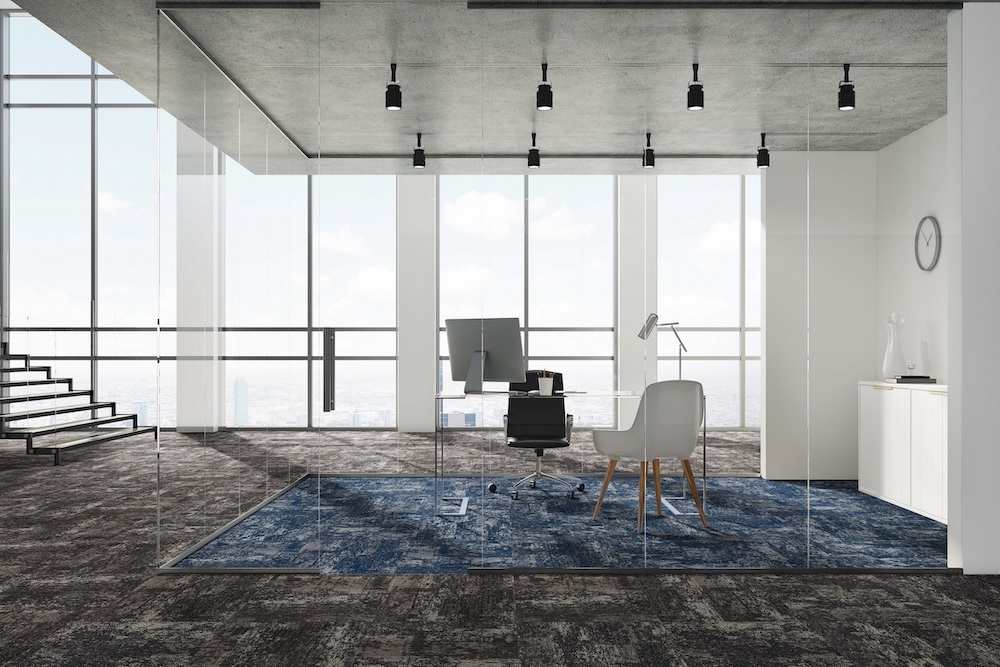 4301 Blue

4302 Grey

4303 Black

4304 Brown
This is the latest range from Japan Carpet!
The 4300 series has a more industrial vibe that is very popular at the moment. Also, it is typically installed in quarter turn pattern as per the photo.
For more information, drop us a line at sales@ba.com.sg