With the focus on low VOC emissions, there is a growing demand for carpet tile stickers in lieu of carpet glue.
These installations can be considered a floating installation, similar to the click lock installation of vinyl tiles.
Product Specifications and Features
75x75mm clear squares
Replace use of adhesive for carpet tile installation
No drying time required. Immediate access and no down time. This translates to up to 30% savings in installation time for experienced installers.
No damage or residue to subfloor or carpet tiles
Moisture and temperature resistant
Easy replacement and maintenance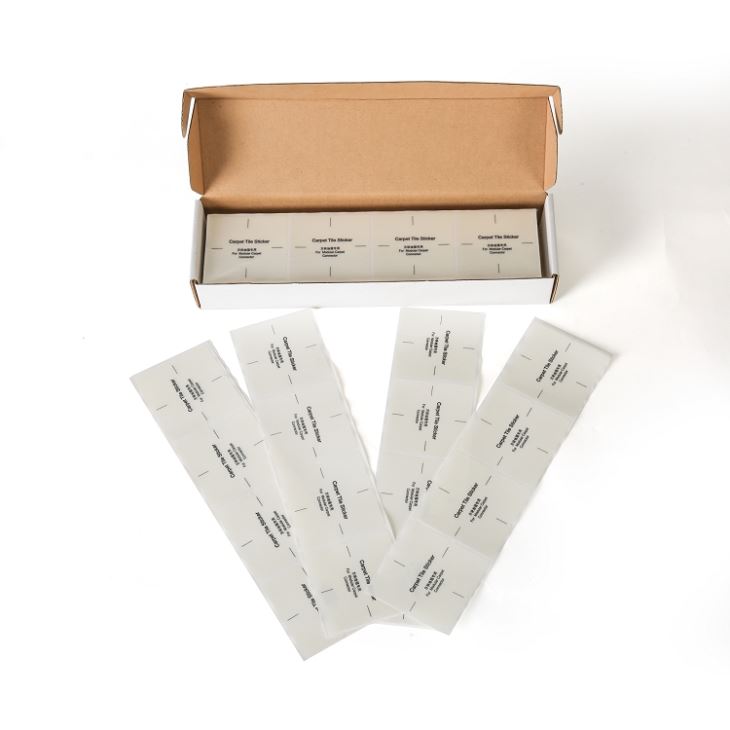 Each box containers 400pc which roughly translates to about 900sqft of 50x50cm carpet tiles. This depends on the type of installation for the carpet tiles. There are two primary installation layouts.
Ashlar or Brick Layout

Grid Layout
The stickers consist of a thick transparent polyester film, single-sided coated with high performance adhesive, which is laminated with white release liner. It provides excellent sustained adhesion and peel strength .
It is imperative to note that this installation method is not suitable for heavy traffic usage. Despite the strength of the sticker, the glued area is still limited compared to the traditional method of installation.
Specific applications where this product is readily used is for retail or showflat purposes where we want to avoid having residue on the sub floor.
For more information, contact us at sales@ba.com.sg